Finding the path that brings joy and fulfillment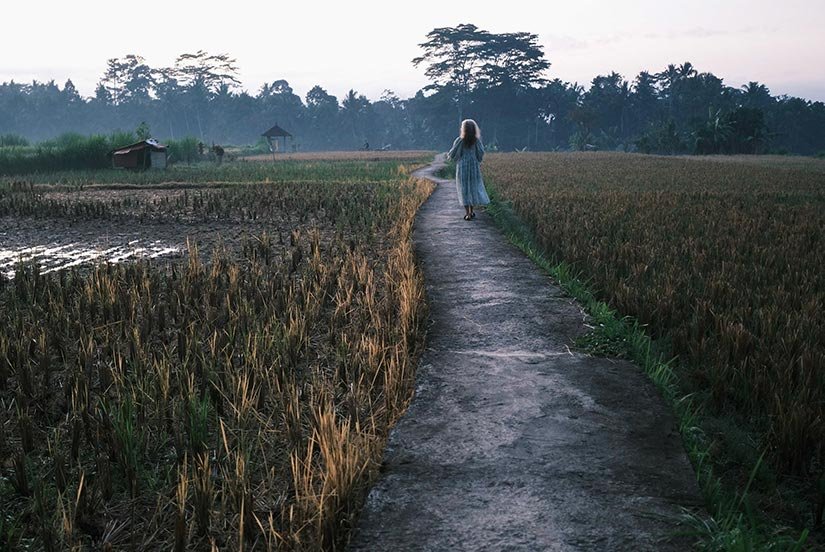 With her permission, I'd like to share with you a letter I received from one of our Agni Therapy students. Stories like this inspire me, as well as confirm that these teachings transform lives. For her, she was able to peacefully accept her body and relax into a new way of being. 
Like many of us at this time of year, you may be thinking about what you want to do and not do. What you value most and how to live those values. May these words be an inspiration. 
"Beginning in childhood, I never had a good relationship with food as I was a very picky eater and grew up in a home with parents in a very difficult marriage where mealtimes were emotionally draining. I then developed an eating disorder in my late teens that lasted for several years.
Throughout my adulthood I experienced a great deal of anxiety resulting in constant nausea. I had a hard time dealing with or "digesting" life (as [you] Myra would say) and so I often simply had no appetite. Or, because I so often had digestive issues such as gas and bloating, I would just avoid food to spare myself the digestive discomfort.
From a young age, I valued physical fitness but often lacked energy and was desperate to find answers so I could enjoy the activities I loved such as swimming, dance and long walks. As a result, I was constantly researching and making attempts to remedy these issues with all types of diets, going to numerous health practitioners and taking all kinds of supplements. I became a vegetarian, which has always suited me, but there were issues with that too because the foods I was eating and how I prepared them still caused problems.
I was eventually led to Ayurveda, thank goodness, but practitioners and programs can vary widely in their approach. It all seemed very overwhelming, complicated and contradictory. I had limited success with what I tried and was looking for a practitioner and program which felt accessible and practical, was well-rooted in the ancient teachings while also being current, and addressed all aspects of my being in a thorough and grounded manner. What I love most about [this] approach is that she emphasizes a sense of self-responsibility and accountability, as well as providing a community for participants to support one another and to learn and grow, which is so important to me.
This program has also helped me to realize just how many distractions are out there when it comes to health. These are costly, time-consuming detours which just delay and hinder good health. What a difference it's made having now completed Agni Therapy.
I no longer feel like I'm see-sawing back and forth from one extreme to another – starving or nauseated or struggling with low energy reserves. I no longer have a desire for snacking nor am I feeling obsessed with the scale, which has plagued me for the majority of my life. Cravings and the drama of a dysfunctional relationship with food and my body have been replaced with a sense of quiet peace.
The most surprising aspect/result of bringing Ayurveda and Yoga into my life is the way this holistic approach has brought such stability and calm. I'm spending far less time, effort and money fretting over and researching all matters related to health and food. Living and eating this new way is cost-effective, efficient and balanced. 
I finally feel like a real cook and am enjoying it, which I never did before. This program offers a way of living which is sustainable for the long haul because it is based on timeless principles – living in congruence with nature, which is what we were designed to do.
The biggest transformation I've witnessed in myself is the peaceful acceptance of my body, of being in harmony with it instead of fighting against it and, for the first time in my life, feeling as though I can finally relinquish the constant search to find the "right" diet or the "right" health approach and just relax into being."
Interested in Agni Therapy, we have a group starting this month. If you have questions, feel free to contact us.